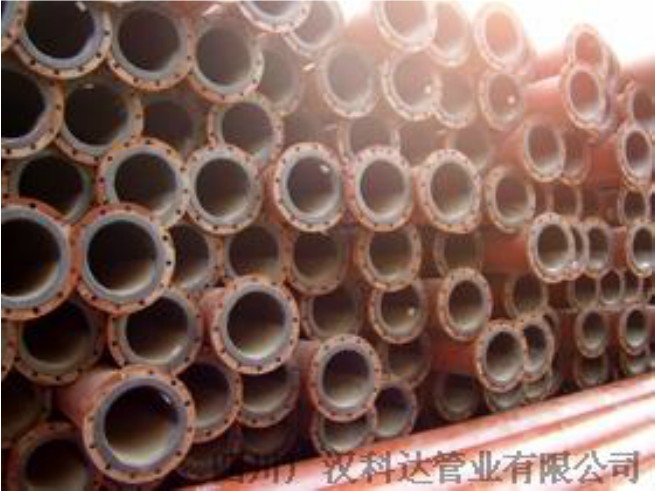 Title: corrosion resistant steel rubber composite pipe
Category: ore pipeline
An industry: chemical equipment
Keywords: Steel rubber composite tube, high anti-corrosion
steel rubber composite pipe, steel rubber composite pipe
Rubber lined lined with anti-corrosion pipe Features:
1 good corrosion resistance, the rubber lining according to
the needs of the corrosion recipe, suitable for high corrosive
environment, corrosion resistant steel rubber composite pipe
corrosion resistance to various acid, alkali, salt, water and sewage,
in complex and harsh chemical corrosive environment.
(2) good wear resistance, according to the needs of the
wear-resistant formula, for wear, the wear resistance steel pipe more
than 20 times, more than four times that of the ceramic.
3 wide temperature range, long-term use can -40-140 degrees,
rubber lining layer due to temperature changes will not be
disengaged with a steel frame.
4 pipe only once investment, continue to use plastic lined steel
pipe repair follow-up can be used on each lining a plastic
equivalent to 4-5 times the life of the metal tube.